As seen on TV! Everything for your bathroom
Three essential products for any bathroom
A nice fresh bathroom! But.... How to keep it that way?
Well, simply opt for the HG specialist products, as HG offers THE solution for any cleaning and maintenance problem in your kitchen.

And as THE specialist in cleaning and maintenance, HG actually offers a solution for all problems in and around the home. Therefore also for the living room, bathroom and all other rooms in your home.

Check out the products below for a brilliantly clean kitchen.
Take a look at our categories for the bathroom:
Put a stop to limescale.
Limescale forms anywhere where water flows. On chrome and tiles in the bathroom, this often shows as a white film, whilst on grout it can look darker. Limescale in the bathroom is unsightly, it looks dirty, and that is the last thing we want for our bathrooms. Luckily it's easy to get rid of, as the HG range includes a variety of limescale removers. You can actually even prevent limescale, using the HG shower shield or HG shower & washbasin spray. More stubborn deposits simply need the HG scale away foam spray 3x stronger.
4 products that will help
The bathroom free of mould in no time.
Proper ventilation is the best way to prevent mould in your bathroom. After all, heat and moisture are the ideal breeding ground for mould. But you can't always prevent it, especially if you can't open any windows. Luckily HG has the solution. With our mould cleaners, mould disappears effortlessly in just 30 minutes. Spray it on, leave to work and rinse it off. And your bathroom is mould-free again.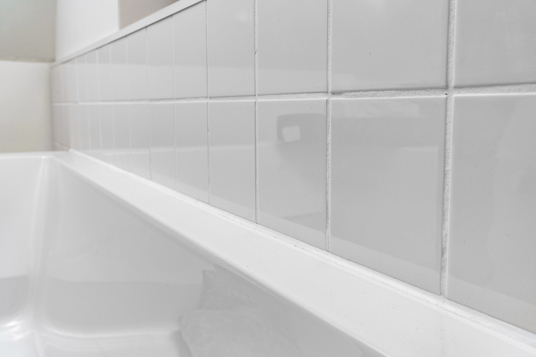 2 products that will help
Hairs in the drain need not be a problem.
We all wash our hair under the shower. Some people shave there, because the warm water softens the hair nicely. And all these hairs disappear down the drain, and become one of the most important causes of blockages. The hairs form a net as it were, in which other general grime gets caught. The water level rises in the shower tray and refuses to drain properly. It may even produce leaks! Removing hair is a dirty job, that's if you can reach it without damaging the drains. Luckily there is HG hair unblocker, suitable for the shower, bath and washbasin. This is a duo-component product, with added potassium hydroxide. Leave to work for an hour, rinse thoroughly and the blockage is gone.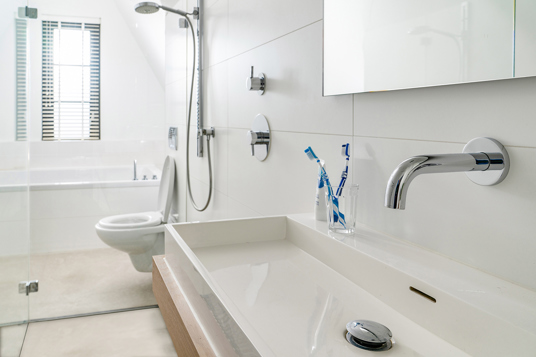 2 products that will help