New look, tried and trusted contents.
All HG products are to be given a new label. We are known for our powerful results and clear recognition, but our look simply needed to be updated. Still the same recognisable HG but more modern and orderly.

While we may have a new look on the outside, the contents are still the quality you expect from us. And that's what matters!

Advantages of HG:
More than 300 products for cleaning, maintenance and repair

Effective solutions for all areas in and around the house

Everything for a fresh and hygienically clean result

HG does what it promises.
An individual colour for each area.
HG offers products for every area in and around the house. From now on, you can recognise all of the products per area by their individual colour. In the store, you can immediately recognise any useful products, and quickly identify them in your cupboard at home.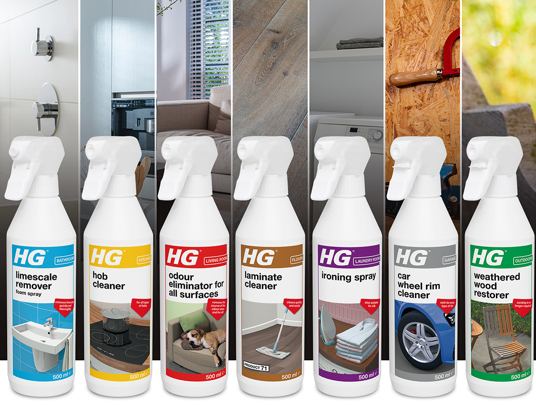 A logical store shelf.
The HG shelf is often very prominent. We have now applied that same easy recognition to our products. To make it even easier to find the right product, they have been classified per area, and some products have a simpler name.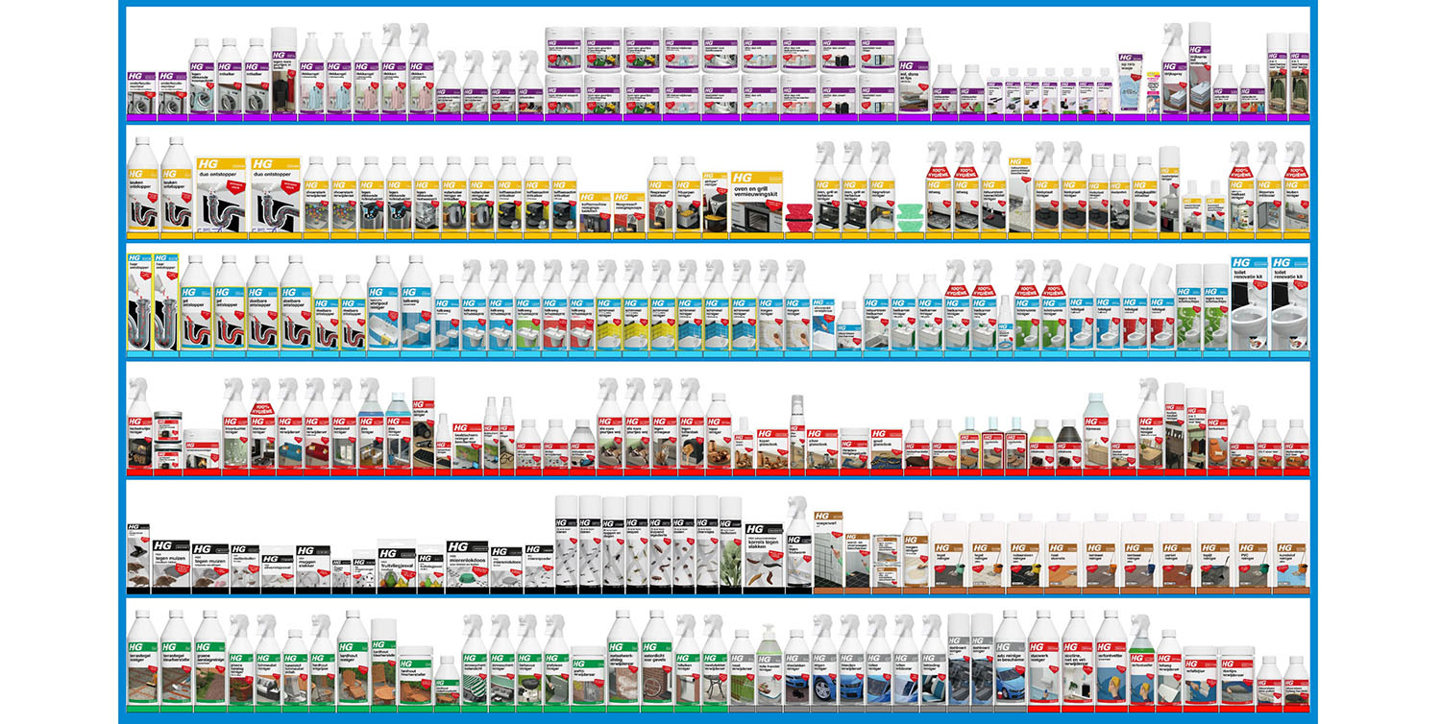 Would you like to see our renewed products?
HG has classified its range in 7 different areas/categories. Discover here which colour of cleaning and maintenance products is suitable for each of the areas in and around your home.