Using products to learn how to remove ink from clothes
---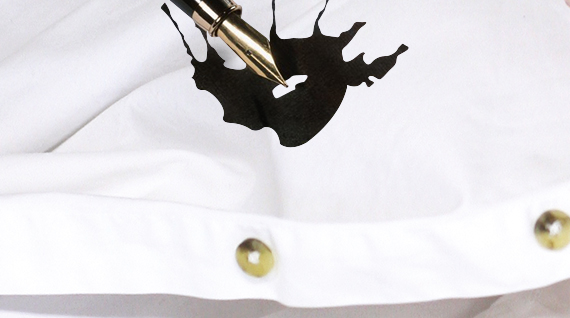 To remove ink stains, you have to act fast. Immediately place a cloth or paper towel underneath the garment so it can soak up as much ink as possible. This will also prevent the ink from leaking through to the inside. Then dab the ink stain with a clean cloth. Do not rub as this will make the stain penetrate deeper into the fabric.
Continue until no more ink comes off the stain. Treat the other side of the fabric in the same way. In most cases, this will not completely remove the stain, but it will keep the damage to a minimum. If the stain is not removed completely, try one of the following products to permanently remove it.


[Keep this in mind too...]

3 tips on how to remove ink stains
In addition to the effective, specially developed products from HG, there are also other methods you can try for getting ink out of clothes. You can read more about how to get ink out of clothes on various websites and blogs. We have listed 3 popular methods for you here.
1. Hairspray
Lay the garment on a clean cloth. Spray some hairspray onto the stain and it will slowly disappear, then you can wash it as usual. Make sure to use an alcohol-based hairspray. Also make sure to test this method first on an inconspicuous part of the garment, so you are sure the spray does not create even more stains on your clothing.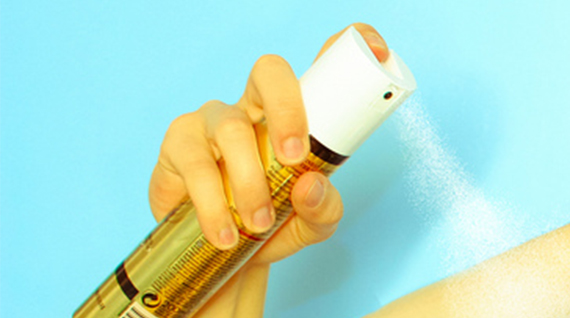 2. Washing-up liquid with glycerine
Blend some washing-up liquid with glycerine and then submerge a clean cloth in the mixture. Dab this onto the front of the fabric where the stain is located and when no more ink comes off, repeat the same procedure on the other side of the fabric.

3. Baking soda
Baking soda can also be a good way of removing ink from clothes. Make a solution of baking soda and water and use a cotton ball to apply the solution to the ink stain. Leave this to work and then carefully brush away the solution. Then you can start washing the item as usual.
Have you tried the tips above and had little or no success? Then try the HG solution developed especially for ink stain removal.
HG stain away no. 1 is the number one solution for removing ink from clothes
HG stain away no. 1 removes ink, coffee, mustard and red wine stains from fabric, but also stains caused by vegetable or fruit juice and perfumes.
Treat an inconspicuous part of the fabric first to test it for colourfastness. 
Fill a bucket with 1 litre of hot water and dissolve HG stain away no. 1 into the bucket. Submerge the part with the stain and leave to soak for 30 minutes. Always follow the instructions on the fabric care label. For stubborn stains dilute the solution to 4 litres. 
Submerge the whole garment, leave to soak for a few hours and submerge regularly. 
Then rinse well with warm water, never use cold water.
For ballpoint pen ink stains there is HG stain away no. 6, for marker pen stains there is HG stain away no. 2.

Do you have a good tip on how to get ink out of clothes? Let us know!