The cause of mould in your house
---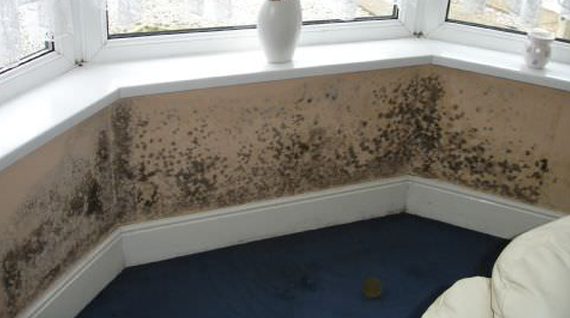 Mould is caused by (excess) moisture in certain rooms of the house. This moisture is a result of different problems, such as:
1. Condensation
Condensation happens when warm air cools down. Examples for this are steam from a hot shower or cooking that clings to windows and tiles. This happens when the steam has nowhere to go. The steam condensates on walls which causes them to become quite damp. Damp walls are the perfect spot for mould to grow. Condensation does not only get caused by showering and cooking. Other causes of condensation are air-drying your laundry or simply breathing.
2. Structural problems
Mould can develop because of structural problems of your house. Moisture can penetrate into the house, the outside walls stay moist and moisture penetrates into the inside walls. Once the inside walls are wet, this offers the perfect environment for mould in the house. This is often the case with old houses and grout that has to be renewed.
3. Rising moisture
Besides structural problems, rising moisture can be a cause for mould in the house. This is often a problem with old houses and flats. The rising moisture comes from moisture in the ground that penetrates the walls through the house's foundation. After some time, the walls become so wet that they offer the perfect environment for mould to grow.


5 tips to prevent mould
HG offers several problems to remove mould, such as HG mould remover foam spray. This is one solution that HG offers to get rid of mould. However, it is preferable to prevent mould all together. Do you not actually have problems with mould but want to make sure to prevent them before they develop? Read our handy tips on the topic.
1. HG natural stone protector
In order to prevent mould you can use HG natural stone protector. This product prevents moisture from penetrating marble and other calciferous natural stone. It provides a transparent protection layer against water, stains, dirt and limescale. This product seals natural stone, so it is perfect for moist environments such as bathrooms, the kitchen, window sills and tables. This product can also be used outside and considerably reduces the chance of staining, frost damage, algae and mould on walls.
2. Keep all rooms dry and clean
Rooms that are ventilated and heated regularly are less likely to develop mould. So it is important to keep all rooms clean and dry. However, if you do discover mould, remove it with an effective product for mould removal.
3. Ventilate rooms in the evening before you go to bed
Ventilating at night lowers the temperature in the room and lowers the humidity. Good ventilation often prevents mould in the house.
4. Ventilate rooms after having visitors
Good ventilation is important after many people have been in one room. Ventilating will prevent the condensation from staying in the room and lowers the humidity. This considerably reduces the chance for mould to grow.
5. Warm up your bathroom before you take a shower
A heater in the bathroom is a good way to prevent mould. Put the heater on before you take a shower. The warm walls will prevent too much condensation and you will see less steam clinging to the walls. This is a good way to prevent mould on walls. 
6. Seal your outside walls
Do you have mould because of structural problems? One product to help with this is HG water seal for outside walls. This will prevent rain from penetrating the outside walls. Penetrating moisture contains small dirt particles which cause the outside walls to look dirty. This is also a cause for mould and green algae. Once the moisture also penetrates the inside walls, mould can grow in the house and also cause a bad smell. HG water seal for outside walls will prevent moisture from getting into the house through the outside walls. 


Mould removal in your house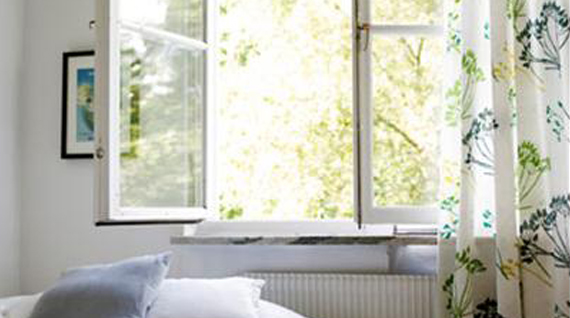 Ventilation is important to prevent mould from growing. Try out a ventilation plan, tools for automatic ventilation or simply regularly opening the windows. If you do discover mould spots you can use mould treatment from HG or use vinegar.


How to get rid of mould with vinegar
Another popular household remedy against mould is vinegar. Apply undiluted vinegar on mould spots with a sponge or cloth. Not all types of vinegar are suitable to remove mould in your house. You will get the best result with white vinegar. However, this does not work on all types of mould.


HG is the number one solution for mould removal in the house
When you need to remove mould quickly and effectively, HG mould spray is the perfect product for you. It quickly removes mould without much effort. You can also try HG mould remover foam spray for more stubborn mould. The special formula clings to vertical surfaces and the foam spreads less bad odour.


Do you have a good tip for removing mould or preventing it all together? Let us know!