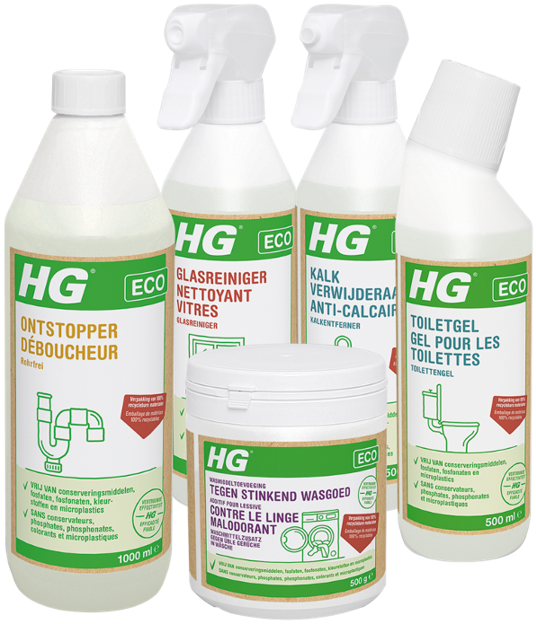 The HG ECO philosophy: 3 principles
1. The ECO products are less harmful to the environment.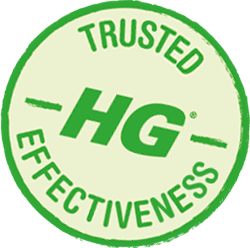 HG 12 ECO products are free from:
Preservatives
Phosphates & phosphonates
Colouring agents
Microplastics
Allergens & parabens
Chlorine
Glycerine
Packaging made of 100% recyclable materials. Read more here.
2. HG ECO products are just as effective in terms of cleaning as the regular HG products. 'HG does what it promises'.
3. The use and convenience of HG ECO products are identical to the regular HG range.
The HG ECO range offers effective cleaning for the 4 main areas in the home
Discover our ECO products for the kitchen
Discover our ECO products for the bathroom
Discover our ECO products for the rest of the home
Sustainable packaging
All bottles are produced by HG itself, with no extra transport being required.
No colouring agents are used in the HG bottles, resulting in optimum recycling opportunities.
The labels used on the HG ECO range are made from a natural waste product from the paper industry and are therefore naturally sourced.
All packaging materials such as cover boxes are made from 100% recycled materials.
Logistic materials such as pallets are reused throughout the chain via an exchange system.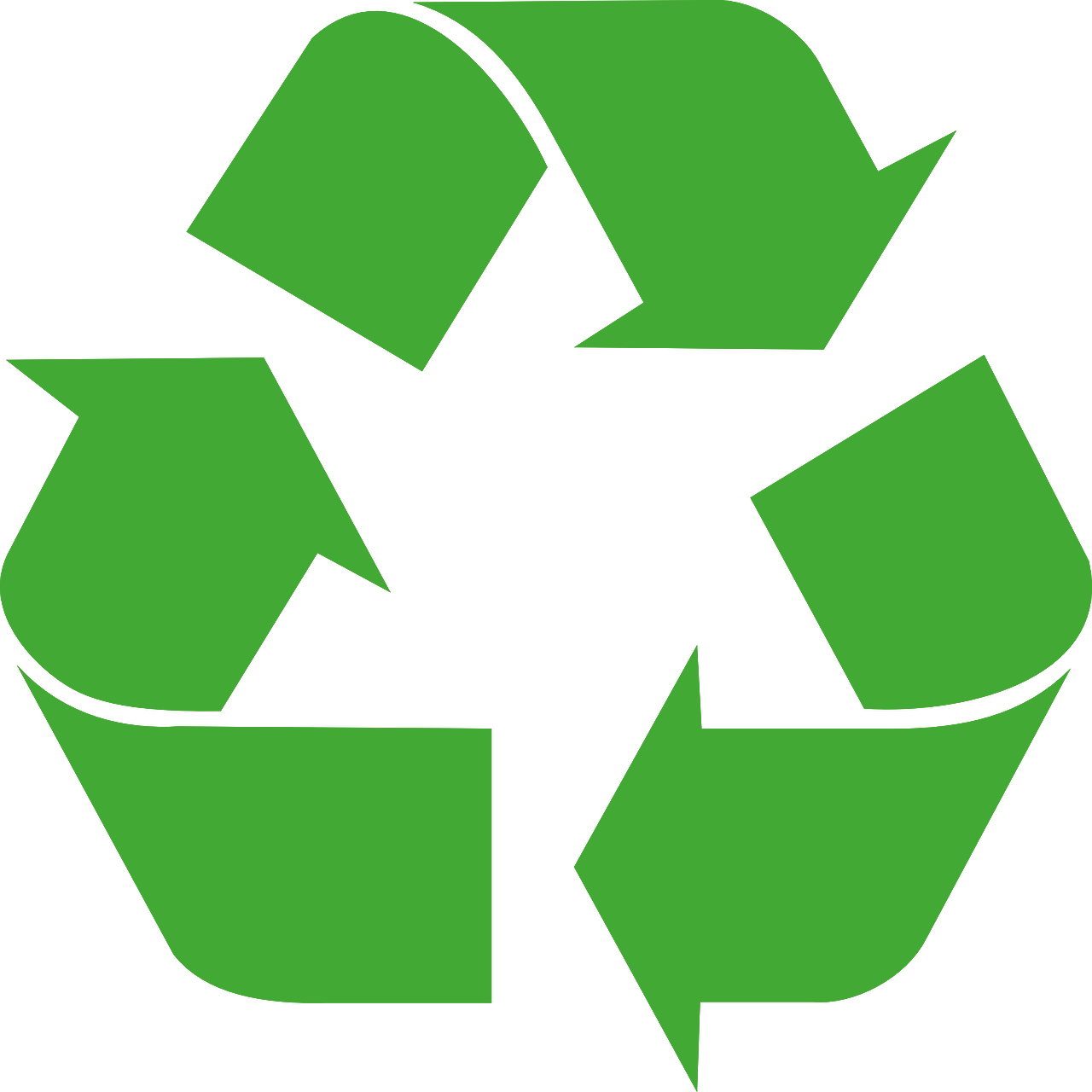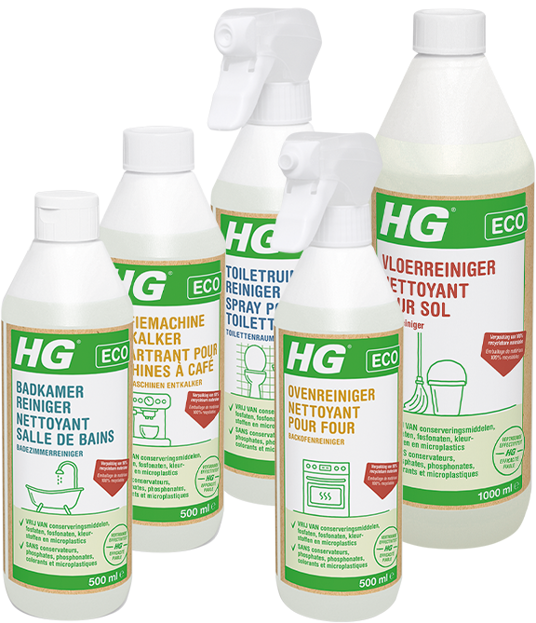 For example, use these products for:
Locate your HG ECO sales outlet here
The HG ECO range will be available from October 2020.