Prevent stubborn coffee stains
---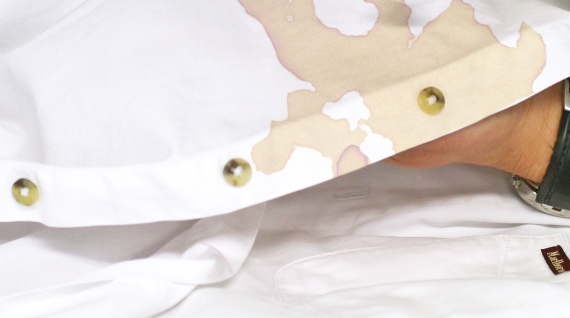 If you do not have time to change clothes, you can try to make the coffee stain less visible and also try to prevent it from becoming a really stubborn stain. Rinse the stain immediately from the inside of the garment. This will help push the coffee stain out of the shirt instead of it penetrating deeper into the fabric.

Immediately dab a coffee stain on the carpet or sofa with a paper towel or clean, dry cloth. Do NOT rub, that will only make the stain worse. And you can try the tips below for removing coffee stains permanently.


Tips on how to get coffee stains out of clothes
People have shared many tips for various coffee stain removers for clothes on the Internet that they say have worked really well. So you might want to try some of these tips yourself, not only for clothes but also on how to remove a coffee stain from carpet.
1. Salt
Sprinkle a large amount of (table) salt on the coffee stain. Leave it to work for a few minutes and then wipe it away with a cloth. This will make the stain less visible. And it will also prevent the coffee stain spreading.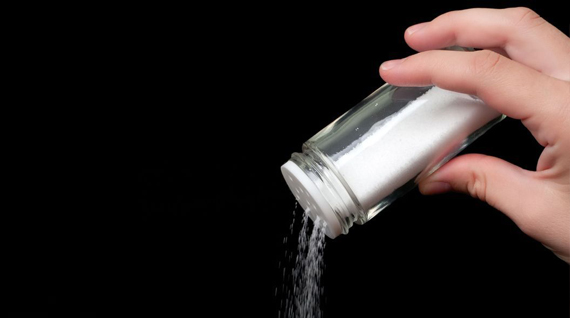 2. Vinegar
According to many people, vinegar is a great coffee stain remover for clothes and other fabrics. Dab the coffee stain with a cloth saturated in vinegar. Leave the garment to soak for one hour to overnight in a bucket of vinegar and water (in a ratio 3: 1) and then wash it in the washing machine. Vinegar used as a stain remover for clothes does leave a pungent smell!
3. Alcohol
Use a bit of rubbing alcohol to remove a coffee stain from carpet or clothes. Dampen a cloth with rubbing alcohol and use it to rub away the coffee stain. 
4. Wet wipes
Wet wipes absorb the fluids in the stain. This method only works to remove coffee stains on carpet or other textiles if the stain is still wet. 
5. Baking soda
According to others, using baking soda is very effective. Dampen your garment with a cold, moist cloth and sprinkle baking soda on the stain. Leave it to work for a bit and then rub it as clean as possible with a dry cloth. The coffee stain on carpet or clothes will not disappear entirely, but you can then wash it out of clothes in the washing machine.


HG solutions for removing a coffee stain from clothes and other textiles.
HG stain away no. 1 effectively removes red wine, ink and even coffee stains. No household should go without HG stain away no. 1, the handiest stain remover! Always try it on an inconspicuous area of the fabric first to test for colourfastness. Dissolve the stain remover in hot water, submerge the garment with the stain and leave it to soak for 30 minutes.

You can also use HG laundry pre-treat stain remover gel extra strong with added active oxygen as a pre-wash for both hand or machine washing.

Remove stubborn coffee stains on the sofa or carpet with HG stain remover extra strong. Read the HG product information before use to get the best results!


Do you have a good tip on how to get coffee stains out of clothes? Let us know!