Easy laminate flooring care and maintenance with HG
---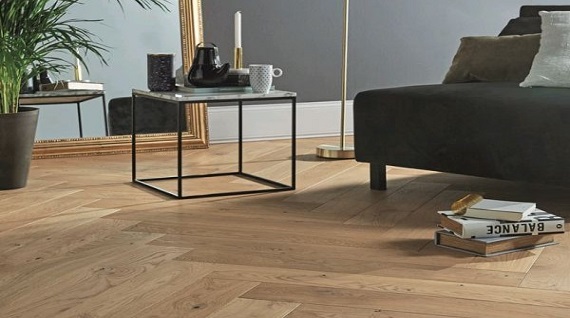 Are you looking for quick and easy maintenance of your laminate floor? HG laminate protector has been developed specifically to protect the top coat of laminate. After treatment, it forms an invisible thin coat that is extremely strong. Laminate floor care was never this easy.
Follow the steps below to use HG laminate protector:
The floor must be completely clean and free from grease and dust. For example by using HG laminate cleaner extra strong.
Do not shake the product before use.
Use a wax spreader to spread HG laminate protector undiluted, thinly and evenly over the laminate floor in one direction. 
Then leave it to dry. After approximately 60 minutes, a second layer can be applied square to the first one. 
About 1 to 2 hours after the final treatment you can walk on the floor again, and the product will have cured completely after 3 days.
Advice for taking care of laminate flooring
Fortunately, it is fairly easy to care for laminate. With HG laminate protector you don't have to worry about it. There are some more things you can do for proper care of laminate flooring. We share some tips.
1. Doormats
Laminate is pretty scratch-resistant, but sand and grainy dirt can cause scratches. So put some doormats down to prevent lots of dirt coming onto the floor.
2. Felt
The same applies to furniture. Laminate maintenance becomes easier by sticking felt under heavy furniture.
3. Moisture
Moisture can swell laminate and make it buckle. So be careful with plants on the floor and water bowls for pets.
4. Cleaning
Proper care of laminate involves cleaning. Read our tips on how to clean laminate.
What not to do when you care for laminate floors
You can't really go wrong with laminate. Yet, there are a few things to watch out for when you maintain your laminate flooring. 
1. Steam cleaning laminate floors
Sometimes, a steam cleaner is recommended for laminate care. We do not recommend this, as it can damage the floor.
2. Wrong products
You can read more about this in our tips about cleaning. However, we do want to warn you about making the laminate too wet. It is also better to avoid soft household soap and all-purpose cleaner. These products can make the floor dull.
If you have a good tip on how to take care of laminate flooring, please let us know!
Frequently Asked Questions about the best way to care for laminate flooring
What do you need to remember when you care for laminate?
To protect your floor against scratching, we recommend you:
Put down doormats
Stick felt under furniture
Do not make the floor too wet
Clean regularly
What not to do when you care for laminate?
Be careful with the following products for laminate maintenance
Do not use a steam cleaner
Preferably do not use soft household soap or all-purpose cleaner
Which HG product do I use to maintain my laminate floor?