Tips for preventing red wine stains
---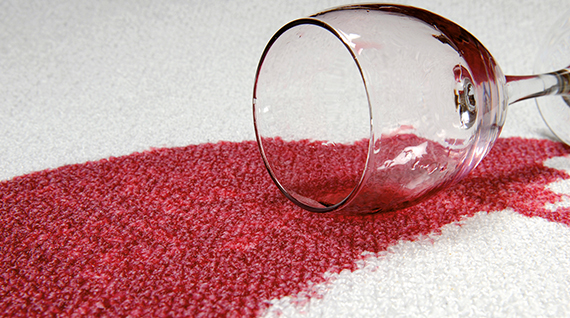 An accident with red wine spilling on your clothes or carpet can happen, but it is best to prevent it of course.

Special impregnated water-resistant products are available that also work for wine stains. After treatment with HG 4 in 1 protector for textiles, you can dab the clothing clean with absorbent tissue.


Remove red wine stains
6 household remedies for removing red wine stains
If you have an accident with red wine, there are several household remedies you can try to remove the red wine stain. Always act immediately and grab a cloth saturated in warm water. Dab the clothing with the cloth and often the stain will be reduced immediately. You can also try one of the household remedies found on diverse websites and blogs on how to remove red wine. Note: these methods do not guarantee success:
1. An old newspaper and kitchen salt
A red wine stain on your tablecloth? Lay an old newspaper under the tablecloth with the wine stain and pour a generous amount of kitchen salt on the stain. The kitchen salt will absorb the wine and after a while most of the stain will have disappeared, especially after washing.

2. Jenever (Dutch gin)
You can also use jenever. Pour jenever on the stain and the stain will often disappear before your eyes. If that is not the case, repeat the treatment. 

3. Sparkling water
In addition to jenever, sparkling water is also an option. Pour it on the red wine stain and the next day it will be partially or completely gone.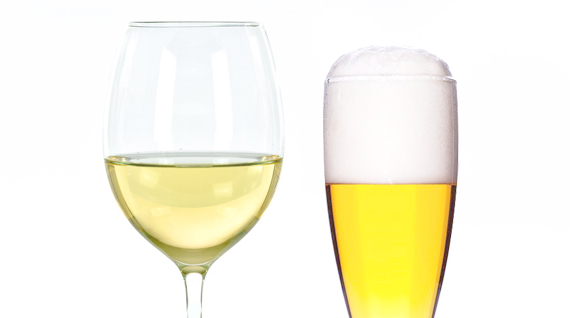 4. White wine
White wine is another good household tip. It dilutes the stain, but in general will not work as a complete red wine removal. White wine also has a high sugar content which is not good for the fabric.

5. Beer
You can also try using beer to remove red wine stains. But you often end up creating a new stain. It may be a solution for clothing as you can throw them in the washing machine immediately. This method is not recommended for upholstery or carpet since they cannot be washed in the washing machine. 

6. Vinegar
Vinegar can also be used to remove red wine stains.. But the colour can remain in the fabric if you use vinegar. Vinegar is also quite aggressive and can damage your carpet or clothing.  
Have you tried the tips above and had little or no success? Then try the HG solution developed especially for red wine stain removal.
 
Remove red wine stains from your clothing? Choose HG
Did you spill red wine and want get it out of your clothing? HG has an effective solution for this: HG stain away no. 1. HG stain away no. 1 not only removes red wine stains from textiles, but also:
Coffee, tea and cocoa
Ketchup, curry and mustard
Fruit, jam and fruit and vegetable juice
Ink
Urine, perspiration and diverse perfumes
In addition to stain away, we also have HG laundry pre-treat stain remover extra strong in our assortment. Red wine stains in your clothing? Spray your article of clothing with this foam spray before washing. Remove red wine stains from carpet and upholstery too? Then use HG stain remover extra strong.


Do you have a good tip for removing red wine stains? Let us know!