Removing stickers: Can it be prevented to remove sticker residue?
---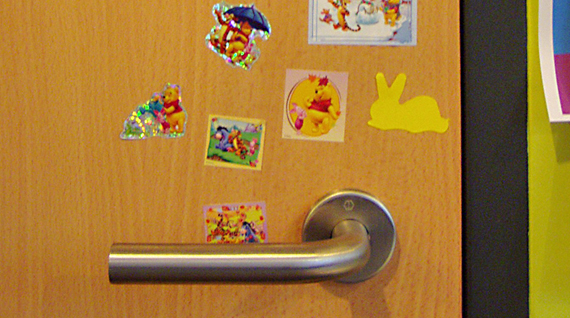 It is impossible to avoid having to remove a sticker or sticker residues sometimes. These days many of the products you purchase have a sticker to prevent theft. Windscreens need to have a visible toll sticker (remember when you drove to Switzerland) or a sticker that shows whether the car complies with certain environmental requirements and is allowed to enter the city centre.

There are many other examples of where you are confronted, against your will, with stickers and we all know how difficult it is to remove sticker residue from plastic or glass. Stickers can also be used as decorations, particularly by children who love to cover their bedroom door in stickers from top to bottom. To avoid having to remove every single one, you could put up a special board in the bedroom with the agreement that stickers go on that board and not on the door!


[Consider …]

Alternative ways to remove sticker residue
HG sticker remover has been developed especially for removing stickers and also to remove sticker residue without any difficulties. This product works fast and conveniently, but you can also try one of the following household tips we found on the internet.
Nail polish remover
Put a small amount of nail polish remover on a sponge or kitchen towel and rub it onto the sticker until it has gone completely. 


Turpentine
Carefully rub the glue residues with the turpentine, leave to absorb and rub the dissolved residues away with a dry cloth.


Peanut butter
Cover the entire sticker with a thumb of peanut butter. Leave to absorb and you will be able to remove the sticker residue. This method does not work on plasticised stickers


HG, the most effective way of removing a sticker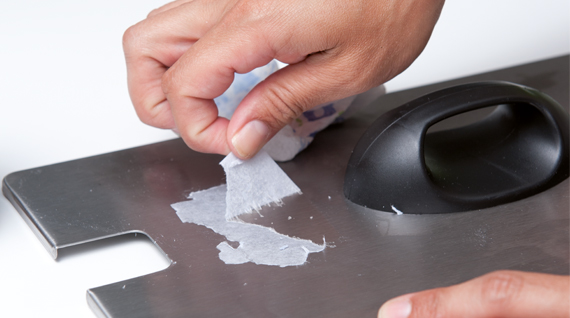 As we said before, HG sticker remover has been developed especially to remove sticker residue without any difficulties. However, this product can also be used to remove rubber adhesive, adhesive tape, tar splashes, lubricant stains, oil, heel marks and other problems from nearly all surfaces. Make sure you use HG sticker remover neat and make sure you leave it to absorb.


 If you have a good tip on how to remove stickers, please let us know!