Does HG have a car cleaning kit?
---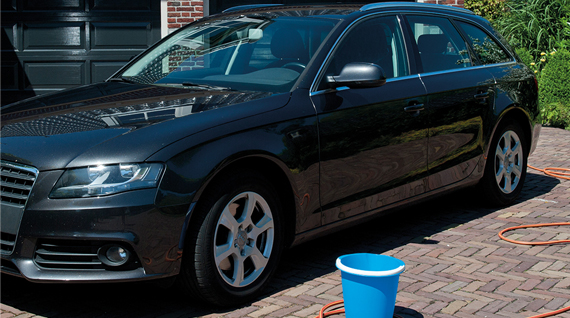 Would you like to clean your car quickly and easily? HG has many effective products for taking on the entire car. Whether you want to clean the rims, the windscreen or the seats. HG always has an effective product. Look at our page for car products. That makes it a simple job to clean your vehicle from top to bottom.
What do you need to remember when you clean your car?
Before you start on cleaning the car, it is good to prepare properly. That is why we give you tips you can use before you start.
It is better to use a microfibre cloth or glove than a sponge. It prevents scratches. You absolutely do not want that! If you prefer to use a sponge, rinse it regularly so that accumulated sand does not produce scratches.
Put clean water in the bucket regularly. Loose dirt and sand can stay at the bottom. In the end that can get back on the car. 
It is better to wash your car lengthways. Circular motions tend to produce 'swirls' in the paint. They are circular scratches that show up in full sunlight.
Always clean the rims with a special product, such as HG car wheel rim cleaner.
Would you like to clean the car with a high-pressure jet? You can, but make sure you maintain a distance of 20 centimetres with the nozzle. Otherwise you end up damaging the paint.
To dry the car it is better to use a drying cloth than an ordinary dry cloth.
Phased plan for my car cleaning
When you have completed your preparations, you can start the cleaning work. We provide you with a checklist to get your car completely clean.