Causes of smelly drains
---
Do you have trouble with a drain that stinks? There are various reasons for this. Let's take a look at the most common causes. 
Problems with the ventilation
In extreme cases the drain to the sewer stinks if that is blocked. Something ended up in the pipes that causes a blockage. In other cases there are problems with the ventilation. These are problems that need to be solved by a plumber. 
Accumulated dirt
Another common reason for a smelly kitchen drain is accumulated dirt. Dirt and food remnants go through the sink all day long. If a sink stinks, this is often because of accumulated dirt. The deposits grow and attract bacteria. They produce the unpleasant smells.
Hair and skin grease
If the shower drain stinks, this is because of a similar problem. Soap and hair, skin grease and toothpaste stay stuck in the pipes. Bath products also cause deposits in the pipes. Dirt, grease and limescale build up and attract bacteria. That produces a smelly shower trap 
You can solve these smells yourself by using the right products. Below we tell you more about that.
2 DIY tips for smelly drains
There are various ways to deal with smelly drains. If you don't have anything at hand, you can try to clean a smelly drain with these DIY products. 
There are various DIY products you can use to clean smelly drains. We will discuss two of those. Remember that they do not provide any guarantee. If you want to remove odours quickly and easily? Use our HG drain odour remover for a guaranteed result.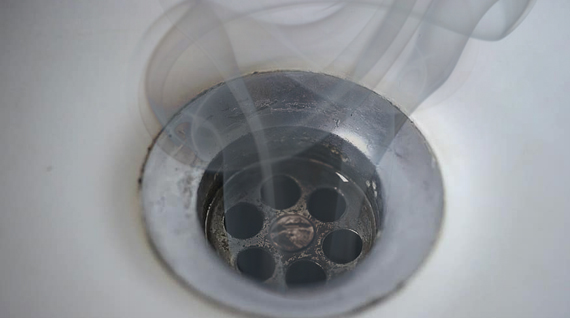 1. Soda and hot water
You can try to deal with smelly drains with soda and hot water.
Use one cup of soda and mix it with hot water. 
Pour the mixture down the drain. 
Then rinse the smelly sink with at least 1 litre of hot water.
2. Baking powder and vinegar
Baking powder and vinegar can produce a chemical reaction. This can remove the grease and the dirt. 
Use 100 ml of baking powder and 100 ml of vinegar. 
Add both products together in a bucket and now pour 100 ml water on top. This produces a chemical reaction. 
Pour this mixture down the smelly drain. 
Rinse with at least 1 litre of hot water.
Solve a smelly drain with HG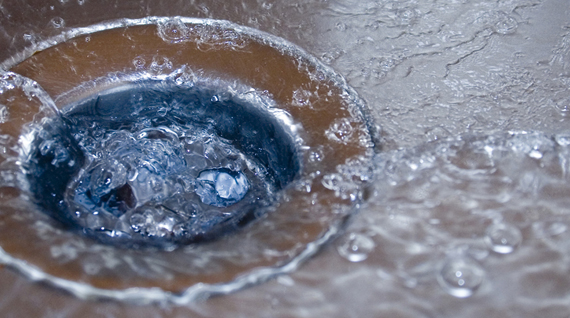 above tips do not guarantee success and can cause a lot of mess. Are you looking for a simple and effective way to remove the smells from your drain? Use our HG drain odour remover – guaranteed success. 
HG drain odour remover is the perfect product to remove odours from a smelly sink. This product removes the dirt in the sink or the drain in no time at all. With HG you have an odourless sink in just 30 minutes. 
Complete the following steps when you use HG drain odour remover for a smelly drain:
Rinse the drain first with hot water
Pour 5 caps (50 gram) of granules straight into the drain
Wait half an hour
Rinse thoroughly with hot water

NB: Remove the drain odour remover immediately if you spilled any granules. If the dishwasher is connected to the kitchen drain, do not use the dishwasher. It rinses the granules away before time and has a negative impact on its effect.
Frequently Asked Questions about a smelly drain
My drains smell like a sewer. Now what?
How do I prevent a smelly sink in the kitchen?
Use the drains properly. That prevents smelly drains and blockages too. Keep the drains clean. Pour a mixture of some hot water and a cleaning agent down the drain on a weekly basis. This removes accumulated dirt that can cause smells.
My house smells after the holidays. How do I prevent that?
When you go on holiday, water doesn't run through the drains for quite some time. Water evaporates and the smell of the sewer reaches the house. Pour a dash of oil down the drain. This puts a layer on the water, preventing it from evaporating.