Why does my washing machine smell?
---
A smelly washer is caused by dirt deposits and detergent residues in drains, filters and seals. This is certainly true when you use liquid detergents. The fact that many detergents are now much more concentrated and the washing temperatures much lower, makes it even worse.


[Consider …]
3 tips for preventing that your washing machine smells bad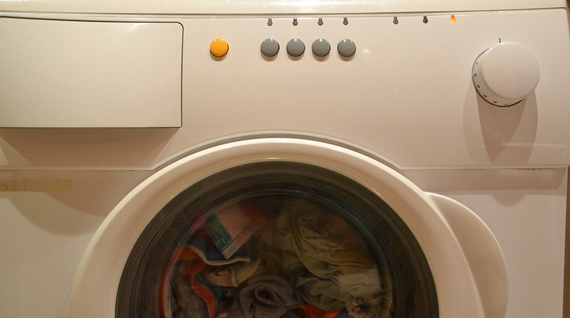 Take a look at the following 3 convenient tips for preventing a smelly washing machine:
1. Do not leave your laundry in the drum for too long
If you leave your laundry in the washing machine for too long, you can end up with odour molecules in the laundry (making it less fresh as soon as it is ironed or worn), but worse still you can end up with bacteria in the washing machine that feed on grease flecks. (Grease flecks are a greasy substance that remains in the washing machine after washing. This is dirt caused by skin grease and flakes coagulating with non-soluble components of your detergent. Grease flecks are a feeding ground for bacteria.)
2. Don't use too much detergent
These days detergents are super-concentrated. Remember that a low dose is enough for your laundry load. If you use too much detergent, this causes excessive foaming. This foam stays behind on the seals and hoses of the washing machine, causing more grease flecks and the washing machine starts to smell.
3. Leave the door open
Leave the detergent tray and the door of the washing machine open after every load. It means the moisture in the damp washing machine can evaporate, reducing the chance of bacteria.


Clean the washing machine
Besides preventing the formation of grease flecks and bacteria, it is recommended to clean your washing machine regularly. Below we share some tips for cleaning your machine properly and conveniently.


Clean your washing machine with HG
HG has a number of different effective solutions for cleaning your washing machine thoroughly and ensuring it smells wonderfully fresh and clean again. HG washing machine cleaner and odour freshener cleans the entire washing machine quickly and effectively. Cleaning your washing machine has never been so easy!
Other ways of cleaning a washing machine
Besides HG's effective solutions there are other things you can try to clean your washing machine.
1. Clean the rubber seal properly
The rubber seal often has a grey deposit (grease flecks). It starts to smell if it is not cleaned properly. You can clean the rubber seal with a sponge or kitchen cloth and some green soap in water. Make sure you clean between all the folds. If there is a lot of dirt, use a toothbrush to clean the rubber seal.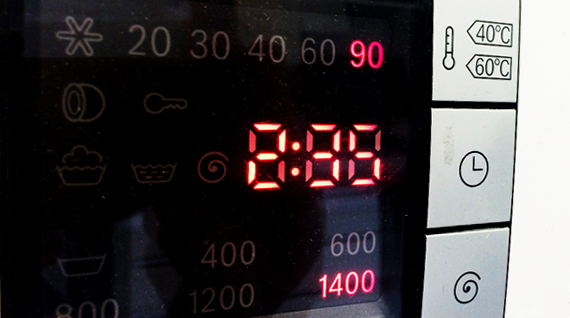 2. Run a programme at 90 or 95 degrees
Run a programme without laundry at 90 or 95 degrees. It removes bacteria and loosens scale. Add a dishwasher tablet or bleach instead of detergent for an optimum fresh effect. Leave the door of the washing machine open for a few hours to ensure the drum can dry completely.

3. Check the filter
Check the filter for any trapped dirt. A blocked filter can make your washing machine smell. If there are lots of bits in the filter, it is more difficult for the dirty water to reach the drain. Remember to clean the drum of the washing machine, because that often has bits of dirt.

4. Clean the detergent tray
The detergent tray also needs to be cleaned properly. It often contains soap remnants and that can cause mould. Remove the tray completely so that it is easy to clean. Use a toothbrush to clean thoroughly.


If you have a good tip on how to get rid of smell in washing machines, please let us know!