Painting without sanding, surely that's too good to be true?
---
Painting without sanding, is that really possible? The idea is usually to sand thoroughly before you can start to paint wood. Unevenness and damage to the surface are levelled out. Sanding is also recommended to guarantee optimum bonding of the coating. The old paint layer is removed, and is replaced by a fresh, new lick of paint. 
Sanding is a time-consuming job and in truth it's not always necessary. Paint bonds just as well when a surface is degreased properly. Would you like to paint without sanding or priming? HG has the solution: HG liquid sander for painting without sanding.
How to paint without sanding with HG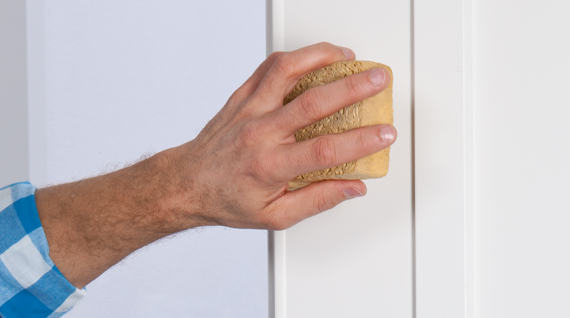 Sanding is no longer necessary thanks to HG. With the HG grease remover, you make the untreated surfaces that need to be pained super clean and free form grease. Sanding is no longer required and you can start painting immediately. 
It is simple and efficient to paint wood without sanding. It doesn't produce a nasty ammonia smell and the paint bonds without sanding. With HG liquid sander for painting without sanding you can clean nicotine stains or weather stains from dirty paintwork. The paint degreaser can be used inside and outside. So you can paint furniture without sanding, but you can also start work on the outside of the window frames.  
This is how you paint without sanding wood with HG:
Dilute the HG liquid sander for painting without sanding with water. The ratio of this paint degreaser is 1 to 10. Consider the nature and extent of the dirt.
Apply the paint degreaser with a scouring sponge and leave it to work for a few minutes.
Wipe off with plenty of water.
Leave the surface to dry completely before you start painting. If necessary, dry with a dry cloth or chamois.
3 benefits of painting without sanding
Painting without sanding has a number of benefits. It doesn't matter if you want to paint furniture, window frames, or a wooden floor without sanding. The benefits are: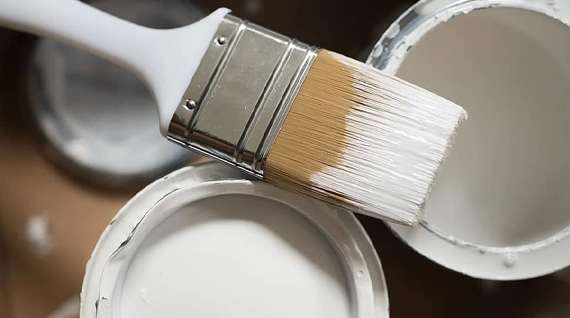 Less time consuming
If you paint without sanding wood, you can work faster. You free yourself from intensive sanding, because HG intensive cleaner for painting without sanding makes sure the surface becomes free from dirt and grease. Paint bonds easily and quickly.
Prevent damage 
A frequent mistake in sanding is sanding too much, too long or unnecessarily hard. If you sand too much, you quickly go beyond the old paint layer. That would require you to apply primer, which needs to dry before you can start painting. 
By painting without sanding, you reduce the chance of damaging the wood pattern. This pattern is produced by the grain that may start to bleed with too much sanding.
No dry dust released
Sanding wood is not without its mess. Painting without sanding means that the wood is not treated intensively first. That saves a lot of mess, including dust and flaking paint.
Frequently Asked Questions about how to paint wood furniture without sanding
How can I paint without sanding?
How can I paint wood without sanding?
What are the benefits of painting without sanding?
The benefits of painting without sanding is that the job becomes less time-consuming. The wood stays beautiful and there is no mess, such as flaking paint or dust.