Causes of dampness in walls and on ceilings
---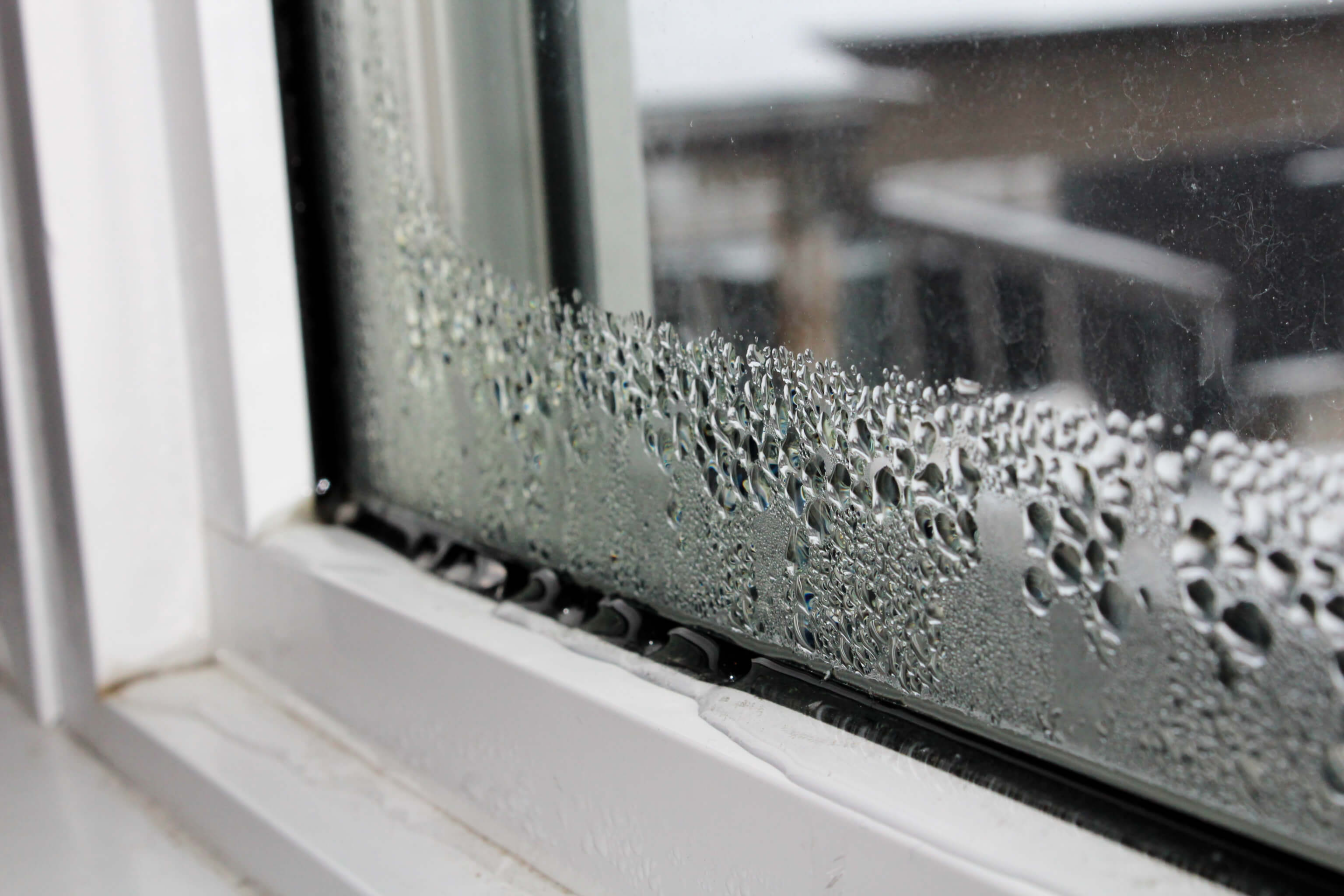 Moulds love a damp and warm environment with little ventilation, such as the bathroom. Water vapour is released during showering or when you take a bath. If the room is poorly ventilated, the vapour will condensate. Condensation is small water droplets that stick to colder surfaces. For example, the mirror, the wall or the ceiling. If the damp does not leave those surfaces, you end up with damp patches and condensation on the walls. 
So mould, damp and mildew stains are often on the wall or the ceiling, because those are a little rougher and more permeable. As soon as you have mould, it is important to remove it. Moulds are bad for your health.
HG mould spray is the ultimate solution
HG mould spray effortlessly removes all damp, mould and mildew stains in the bathroom immediately. You can see the result within 30 minutes, and those nasty stains are gone. This mould cleaner is also suitable for the swimming pool, garage, shed or the basement. HG also has a mould cleaner in a foam version, HG mould remover foam spray. With this cleaner you can train it better on the mould and there is less chance of splashing.
How to deal with condensation on walls with DIY tips
With HG mould spray, mould, damp and mildew stains are guaranteed to disappear effortlessly. If you still need an alternative, HG found a few tips on the internet that you could try out. We cannot guarantee the required result for these tips.  
How to remove condensation spots on walls 
Remove mildew on walls with soda
Dissolve 10 gram of soda in a spray bottle with 1 litre of water.
Spray the mould or mildew stains with the mixture.
Leave to absorb a while.
Then brush it away with a stiff brush. 
Remove mould from grout or from silicon seals with a bleach solution
Prepare a chlorine bleach solution of 25ml bleach in one litre of water. 
Pour the solution in a spray bottle.
Then spray the mould stains.
Leave it to absorb for a few hours.
Then rinse it thoroughly with water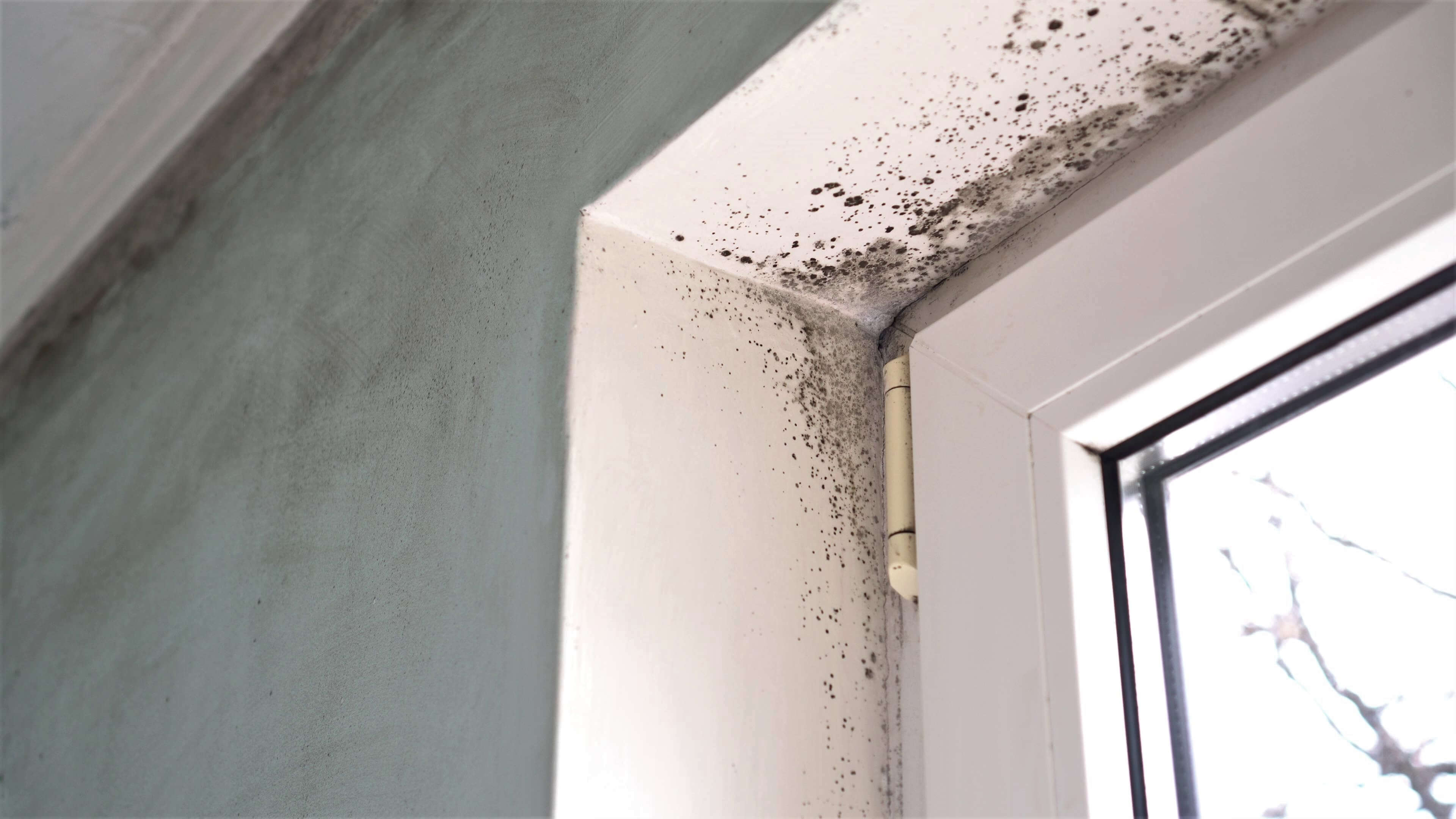 Remove water stains from the ceiling and walls with ammonia
Dilute the ammonia with water.
Wet a cloth in the solution.
Rub forcefully over the stain until the stains disappear.
Remove mould, damp and mildew stains with vinegar
Pour some vinegar in a plant spray.
Spray the damp stain and rub with kitchen towel.
Rinse with clean water and leave to dry.
Natural ventilation
You can prevent mould by ventilating your bathroom naturally by leaving a door or window open after showering. 
Mechanical ventilation
Installing a bathroom fan is a solution for dealing with mould and damp issues. The fan takes the damp air outside, and the bathroom is less damp and dries quicker.
Frequently Asked Questions about how to deal with condensation on walls in the bedroom or other rooms
How is damp caused?
Dampness is caused in damp and warm rooms with little ventilation. 
Which HG product is suitable for removing damp stains?
Are there any other ways to remove damp stains?
You can try DIY tips. You can try to remove dampness in walls with soda, vinegar or ammonia. 
Can I prevent damp, mould and mildew?
You can prevent condensation and damp by opening doors and windows after showering.