3 tips for how to get rid of mould on walls permanently
---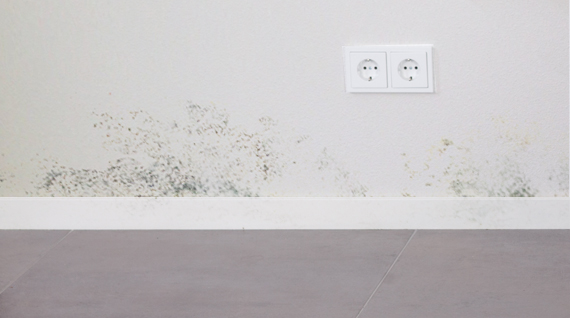 Mould in the house is caused by moisture in the air and damp walls. It looks like black patches. Damp can penetrate walls in various ways. Sometimes it is penetrating damp; rain hits the facade and the wall absorbs the water. The damp comes inside through small gaps and cracks. With these types of leaks, the mould should be dried out properly first. If necessary, you remove the wallpaper. Then you clean the mould off the wall. HG mould spray destroys all moulds immediately and easily. Various tips are shared on the internet. HG randomly selected a number of tips for getting rid of mould from walls and ceilings with products you already have in your home
Remove mould with soda
Removing mould with soda is a popular solution. Dissolve 18 gram of soda in a bucket with 3 litres of water. Take a stiff brush to scrub the mould from the wall.


Remove mould with vinegar
Instead of soda you can use vinegar. Pour a dash of vinegar in a bucket with 1 litre of water and apply the mixture with a cloth, sponge, or spray bottle. Leave to absorb for 15 minutes and rinse with clean water.


Remove mould with bleach
Do you have persistent mould on the wall? Use bleach. Select a bleach with chlorine, because that is the active ingredient. Pour 250 ml bleach in a bucket and top up with water. Take a cloth or plant spray and apply the mixture to the affected area. Leave to absorb for 15 minutes and wipe off the mould with a damp cloth. When you remove the mould it is recommended to open a window to make sure you don't smell the bleach the next day. If the mould has not gone completely, repeat until it has.
If you tried any of the above tips and they are either too labour intensive or don't produce the required result, use HG's powerful mould cleaner.


Remove mould from the walls with HG mould spray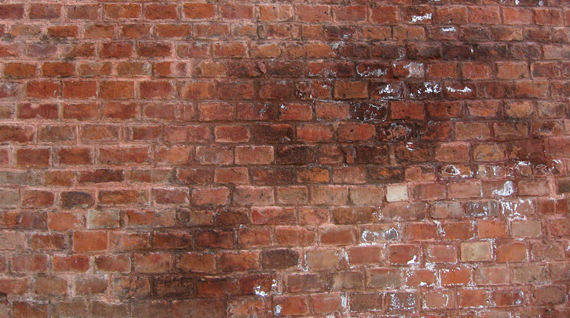 With HG mould spray you can remove mould from the wall directly, inside and outside. You can see a clear result within 30 minutes. HG mould spray is self-acting and suitable for tiles, silicone grout and plaster. With 500 ml you can treat 2 to 3m2 wall surface and 6 to 8m2 tile grout. HG mould spray is also available as a mould remover foam spray. This product has a less penetrating odour, it can be trained even more precisely on the mould and splashes less too of course. HG mould spray can also be used for your swimming pool or sauna.
This is how you remove mould from the wall in 3 steps:
Spray the surface with one of the HG mould cleaners from a distance of 3 to 5cm.
Leave the mould remover to absorb for 30 minutes.
Clean the mould off the wall with water and a sponge.
Prevent mould on the wall
Prevent mould on the wall. Here are two ways for tackling the cause of mould on the wall.
Ventilate
Mould in a house is solved with sufficient ventilation. Ventilation is important after cooking, showering or sleeping. Open sufficient ventilation grills and small hopper windows. They may stay open 24 hours a day. Fresh air disappears within 30 minutes, causing damp and dust to accumulate in a home. Opening a window is not enough. Ventilation ensures that damp and dirty air is discharged outside. This decreases the chance of dampness and mould in the home and you create a mould-free home.


Central mechanical ventilation
Alternatively, you can choose central mechanical ventilation. The used air is extracted from the kitchen, bathroom or the toilet. Fresh air is taken in through the grills in your frames, windows or sliding doors. This decreases the chance of mould in the home and you have clean and healthy walls.
Frequently Asked Questions about removing mould from walls
How is mould formed on walls?
Mould on walls comes from damp or leaks through the wall.
Is mould on the wall harmful?
Mould on the wall is harmful to the wall, the furniture and your health.
How do you treat mould on a wall?
What to do about mould on the wall?